Capacity Building Tools
Processes that improve the ability of a person, group, organization or system to meet objective or to perform better.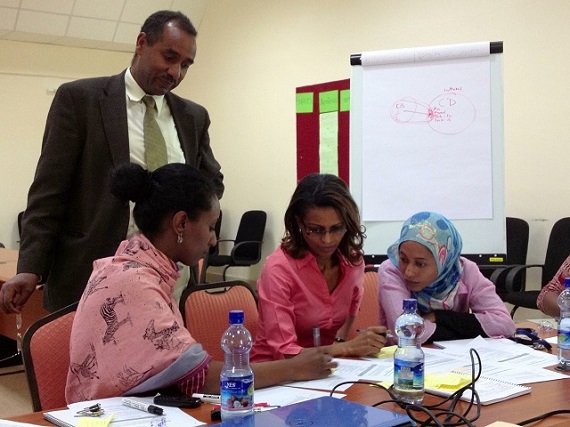 MEASURE Evaluation works globally to strengthen the capacity of individuals and organizations to identify data needs and collect, analyze, and use appropriate data to meet those needs to achieve results.
A Guide to Monitoring and Evaluation of Capacity-Building Interventions in the Health Sector in Developing Countries
This guide helps readers gain a clear understanding of the concepts of capacity and capacity building, and critically evaluate the strengths and limitations of current approaches to capacity measurement.
M&E Fundamentals: A Self-Guided Minicourse
This mini-course covers the basics of program monitoring and evaluation in the context of population, health, and nutrition programs. Online Course
M&E Fundamentals: A Trainers' Guide
This training manual helps trainers teach program managers, staff, and other decision makers the fundamental elements and techniques of monitoring and evaluation.