GEMNet-Health
The Global Evaluation and Monitoring Network for Health (GEMNet-Health)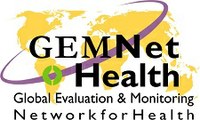 Vision
A healthy world population through evidence-based decisions, policies, and interventions.
Mission
The mission of GEMNet-Health is to empower member institutions to ensure access to quality monitoring and evaluation (M&E) training, research, and services.
GEMNet-Health fosters organizational growth, collaboration, and peer-to-peer support for monitoring and evaluation (M&E) of health programs globally through ongoing institutional linkages among members. As a network with a diverse set of skills and experiences—and with members located across the world—GEMNet-Health is well placed to be a global resource offering technical assistance and capacity building in a range of M&E topics.
Membership
The nine member institutions of GEMNet-Health are:
MEASURE Evaluation, funded by the United States Agency for International Development (USAID, serves as the secretariat for GEMNet-Health.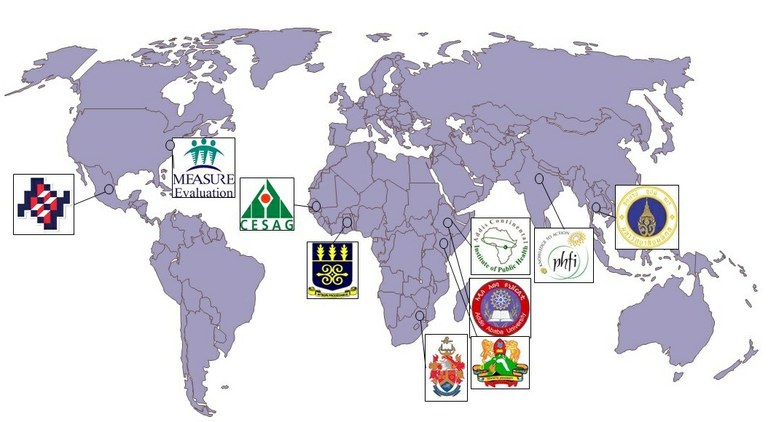 Capabilities and Services
GEMNet-Health was established in 2012, and offers clients a wealth of technical expertise and experience, building on the strong programs present at each of the GEMNet-Health partners. GEMNet members provide consultancy services to build capacity in the field of M&E, including work with health information systems, data dissemination and use, health informatics, and many specialized evaluation topics.
GEMNet-Health is a consortium with strong experience in competency development and harmonization, curriculum development, international workshops, and training of trainers. Faculty from GEMNet-Health partner institutions often served as reviewers for work in evaluation and routine health information systems carried out by MEASURE Evaluation. GEMNet-Health and MEASURE Evaluation collaboratively offered annual impact evaluation workshops since 2014, taught by an international team of instructors drawn from the GEMNet-Health pool of experts. GEMNet-Health has also offered workshops on qualitative evaluation and health informatics.
In competency and curriculum development, GEMNet-Health has developed core competencies for M&E training programs and postgraduate-level evaluation courses; curricula on M&E of health programs, impact evaluation, and qualitative evaluation; and a postgraduate-level module on evaluation theory. GEMNet-Health members are currently developing a curriculum for postgraduate education in evaluation.
GEMNet-Health partners also collaborate on research and partner with other stakeholders including 3ie and CLEAR.
In addition to work building capacity in monitoring, evaluation, and health information systems, faculty from the GEMNet-Health partners have strong experience working at country and regional levels on evaluations, with health systems, and in training and technical assistance activities.
For more information on GEMNet-Health's work in evaluation, see the GEMNet-Health Scope of Evaluation Activities. 
Resources
For More Information
For more information on the work of GEMNet-Health, contact gemnet-health@ug.edu.gh.

GEMNet-Health Newsletter