Health Data Collaborative
The Health Data Collaborative (HDC) is a joint effort by international agencies, governments, donors, and academics to improve health data. HDC partners work alongside countries to improve the availability, quality, and use of data for local decision making and tracking progress toward the health-related Sustainable Development Goals (SDGs).
For HDC, MEASURE Evaluation provides thought leadership, working group participation, implementation of specific activities, access to tools for best practice, and experts for reviewing the products of HDC working groups when requested by the technical working groups (TWGs).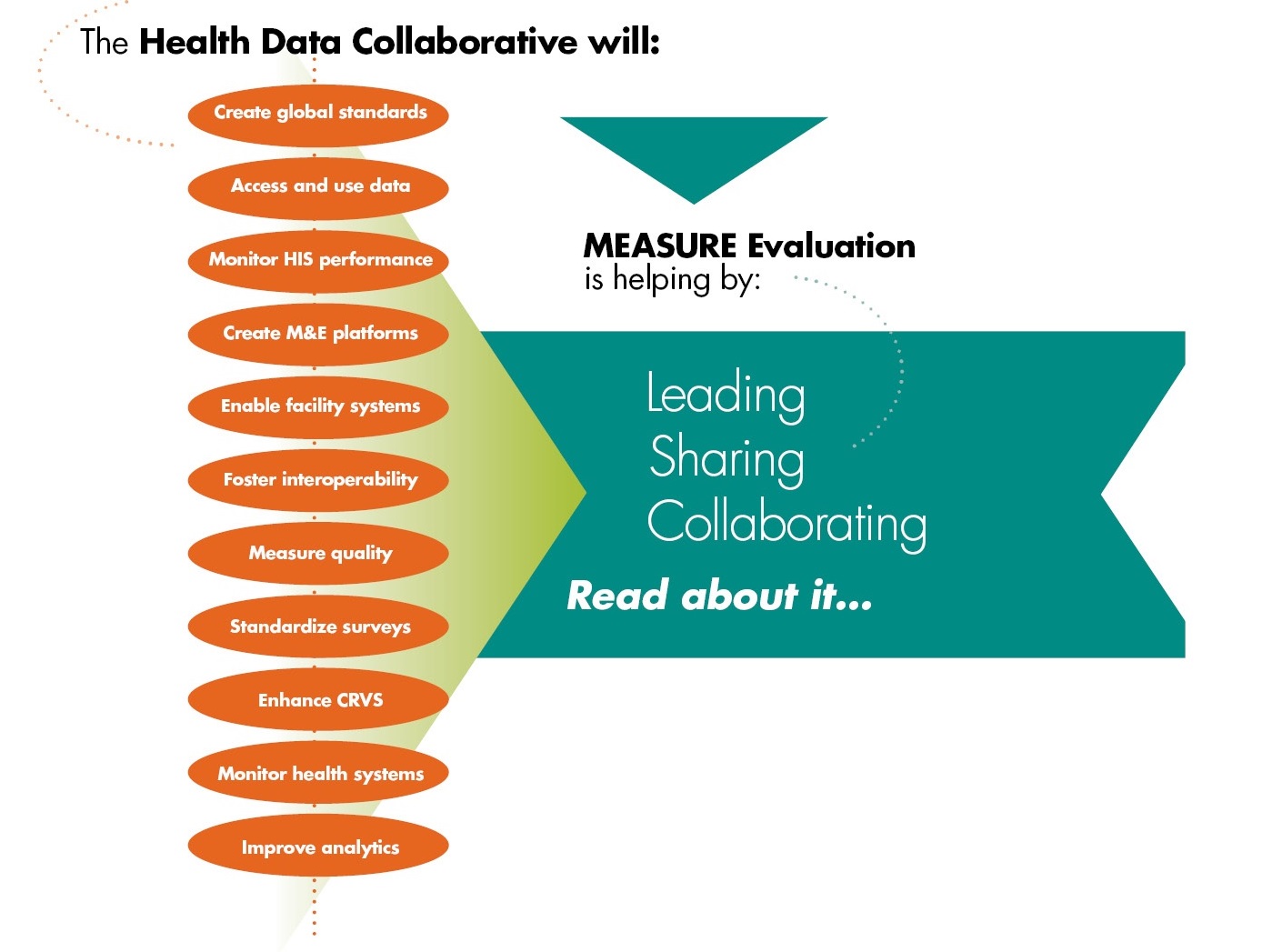 How MEASURE Evaluation Contributes to the Health Data Collaborative