Development of a Nationally Coordinated Evaluation Plan for the Ghana National Strategy for Key Populations

ja-15-192.pdf
— PDF document, 340 kB (348,553 bytes)
Author(s): Reynolds HW, Atuahene K, Sutherland E, Amenyah R, Kwao ID, Larbi ET
Year: 2014
J AIDS Clin Res 5:389. doi: 10.4172/2155-6113.1000389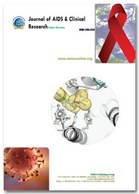 Abstract:
Objective: Just as HIV prevention programs need to be tailored to the local epidemic, so should evaluations be country-owned and country-led to ensure use of those results in decision making and policy. The objective of this paper is to describe the process undertaken in Ghana to develop a national evaluation plan for the Ghana national strategy for key populations. 

Methods: This was a participatory process that involved meetings between the Ghana AIDS Commission (GAC), other partners in Ghana working to prevent HIV among key populations, and MEASURE Evaluation. The process included three two-day, highly structured yet participatory meetings over the course of 12 months during which participants shared information about on-going and planned data and identified research questions and methods. 

Results: An evaluation plan was prepared to inform stakeholders about which data collection activities need to be prioritized for funding, who would implement the study, the timing of data collection, the research question the data will help answer, and the analysis methods. The plan discusses various methods that can be used including the recommendation for the study design using multiple data sources. It has an evaluation conceptual model, proposed analyses, proposed definition of independent variables, estimated costs for filling data gaps, roles and responsibilities of stakeholders to carry out the plan, and considerations for ethics, data sharing and authorship. 

Conclusion: The experience demonstrates that it is possible to design an evaluation responsive to national strategies and priorities with country leadership, regardless of stakeholders' experiences with evaluations. This process may be replicable elsewhere, where stakeholders want to plan and implement an evaluation of a large-scale program at the national or subnational level that is responsive to national priorities and part of a comprehensive monitoring and evaluation system.