Life's little instruction books for information system security and maturity
Access resources for improving health information system management and security of electronic health records.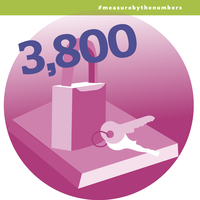 To improve health information system management, the

Health Information Systems Interoperability Maturity Toolkit
helps countries identify the factors necessary to create information systems that exchange data and create a roadmap to create or improve interoperable systems. The Ghana Health Service and the ministries of health of Uganda, Kenya, and Rwanda used this tool and it's been
downloaded more than 3,800 times
since January 2019.