Strategic Information Capacity in South Africa
MEASURE Evaluation SIFSA (Strategic Information for South Africa) seeks to ensure that the health system in South Africa produces useful and high quality information that contributes to sustainable policy, planning and programmatic decision making.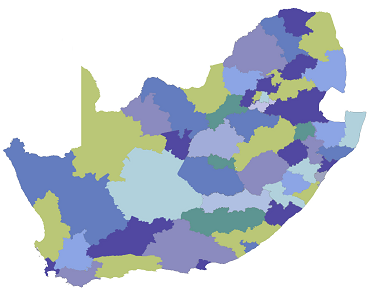 MEASURE Evaluation Strategic Information for South Africa (henceforth, MEval-SIFSA) that began in July 2013, was a five-year initiative funded by the United States Agency for International Development (USAID) with funding from the United States President's Emergency Plan for AIDS Relief (PEPFAR). Its goals were to enhance the capacity of government officials and PEPFAR implementers that support them to identify data needs, collect and analyse good-quality data, and use information for health decision making over time. The project sought to advance the management of health information systems (HIS) and monitoring and evaluation (M&E) by implementing and facilitating state-of-the-art approaches to M&E, HIS, and data use. The project collected and shared information, knowledge, and best practices and transferred skills to support evidence-based decision making at the national, provincial, and district levels.
Beginning as a strategic information initiative, the project shifted focus several times to accommodate two notable program and policy shifts. In one, PEPFAR focused it resources to streamline, standardize, and integrate data for better analysis and decision making and to achieve and sustain epidemic control. In South Africa, these shifts resulted in an agreement with the South African Government to focus PEPFAR support on the 90-90-90 district implementation plans and the Determined, Resilient, Empowered, AIDS-free, Mentored, Safe (DREAMS) initiative. And in 2016, the project again shifted to new focus areas: data quality, data analytics, health management information system (HMIS) architecture, mHealth and eHealth, and two special initiatives—M&E for MomConnect and DREAMS.