What is data use anyway?
By Michelle Li. A Science Speaks blog post discusses data use challenges and introduces a new resource providing guidance on how to measure data use in decision making.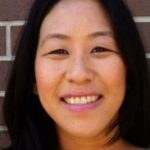 By Michelle Li, MEASURE Evaluation
At MEASURE Evaluation, funded by the United States Agency for International Development, we work with countries to strengthen health information systems to make changes that improve health for people. And the rationale is this: By implementing health information systems interventions, we improve systems to produce high-quality data, which improves decisions made, which improves the effectiveness and efficiency of health service delivery.
That's fine as far as it goes, but to make it really work, program managers, health planners, and groups implementing these interventions also must measure data quality and data use so we can know what's working and identify gaps we should address.
Most define quality of routine health data as accuracy, timeliness, consistency, and completeness. Existing tools and guidance documents provide a standardized method for measuring and assessing data quality, such as the Data Quality Review Toolkit, the Routine Data Quality Assessment Tool, and the Data Quality Audit Tool.
But what about whether these data are used in decision making? That is far more complicated to define and measure. No consensus exists on what constitutes data use, and the outcome of data-informed decision making can be difficult to track due to complex processes, social context, and the mindset of stakeholders who run programs and allocate funds. Data use might be affected by donor pressure, competing priorities, and lack of money that may determine whether a data-informed recommendation is implemented. It's also affected by time between data review and data use.
MEASURE Evaluation has recently published a report, Conceptualizing and Measuring Data Use: A Review of Assessments and Tools, that sheds light on these challenges and offers guidance on how to measure data use in decision making.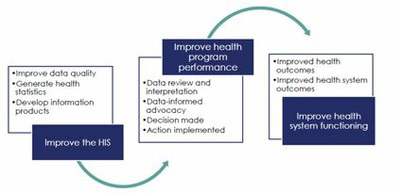 We define data use as instances where data are reviewed to inform a recommendation for action in strategic planning, policymaking, program planning and management, advocacy, or delivering services. We further break this down to describe a continuum in which data first are used to improve the functioning of HIS and then to improve health programs.  To aid those monitoring work to strengthen data use, we provide an overview of existing assessments that incorporate measures of data use across this continuum, including:
And, we will continue to shed light on how data helps. With a focus on rigorously defining and measuring data use, we work to strengthen the evidence base to aid understanding which interventions work and which don't work, why that is, and then point a way forward to produce better data for better health.
Michelle Li is a data use specialist with MEASURE Evaluation, Palladium.
Republished with permission from Science Speaks.
For more information on data demand and use, see MEASURE Evaluation, Data Demand and Use.